The concept of a brand for your business may be hard to wrap your head around if you do not have the experience in building one. Every company should have a strong branding strategy. For many businesses you see their brand everyday in ads, commercials, their products, and you may not even realize it.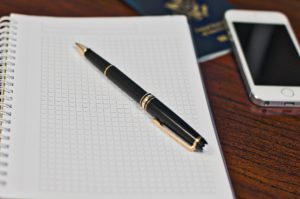 However, your brand should encompass far more than a logo and coloring for advertising, it should include all intangible aspects of your company's identity. It will include your voice, personality, visual triggers and psychological associations.
A strong, well thought out, and cohesive brand can be key to the success of a business.
Elements of a Strong Brand
Competitive Analysis
A competitive analysis is a strategy where you identify major competitors and research their products, sales, and marketing strategies. By doing this you create a strategy for yourself that is competitive in the market.
Mission & Vision
Within your business strategy a vision tells where you are going, and a mission tells why your business exists.
Emotion
Building a reputable brand is linked very close to the emotional connection with your audience and customers. By generating a direct emotional attachment, you can help differentiate yourself from your competitors. Developing your own emotional intelligence can help you understand and empathize with your customers.
Consistency
Brand consistency is how your brand portrays itself in messages, design, words, offerings and perspective. It does not have to do only with what your customer sees in advertising however, it has a lot to do with how your employees portray themselves as well in and around customers.
Perception
Brand perception is what customers believe a product or service represents. This comes from customer use and experience. This may take time but building a positive brand perception is important to your company's growth.
Identity & Image
Your brand identity is the color, design, logo and other distinguishable elements to your customers. This is different than brand image which is the intent behind your branding. Brand image is the results of why you chose the name, logo design, colors, etc.
Story
Your brand story is the narrative that includes that facts and feelings that created your brand. The story should inspire an emotional reaction. The narrative will exist whether you create and influence it or not because you are not the only author of your story.
Value Proposition
The value proposition is a statement a company uses to tell customers why they should buy their product or service over competitors. It should illustrate why buying from you is their best choice by showing how your product or service fills a need, benefits that make it better then competitors, and why your brand is the best choice.
Artistic Direction
Artistic direction is different than the basic graphic design, it is how does the branding feel versus how it looks. This can include how does the font show or convey a message? Is the composition balanced? How well does it convey the mood of the brand?
Cohesion
Your audience will encounter your business brand in many different places including your website, social media, paper advertising, flyers, and brochures. Having the branding cohesive involves being consistent with all platforms and marketing materials.
---
Having a strong brand creates trust within the marketplace for your audience, potential and current customers. People are more likely to do business with a company that has a polished and professional look.
Sarah
Similar Posts:
9 Instagram Tips for Small Business
29 Ways to Know If You're Truly an Entrepreneur